This system wide Refunds Default setting controls what document type will be created within QuickBooks Online (QBO) for the Shopify refunds being integrated. The current version of weintegrate only supports creating a Refund Receipt within QBO, therefore there are no options for you to select here.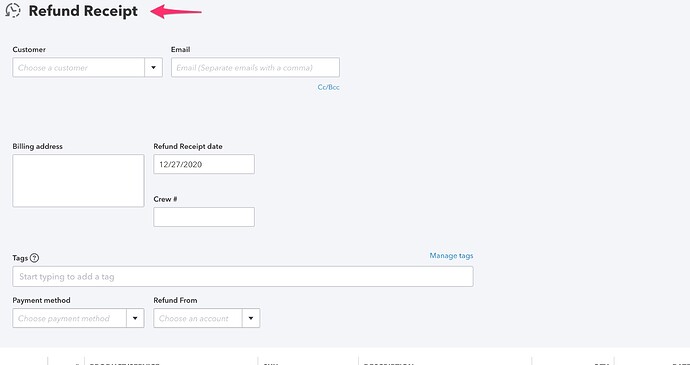 A future release will add the ability for you to opt between Refund Receipts and Credit Memos in QBO.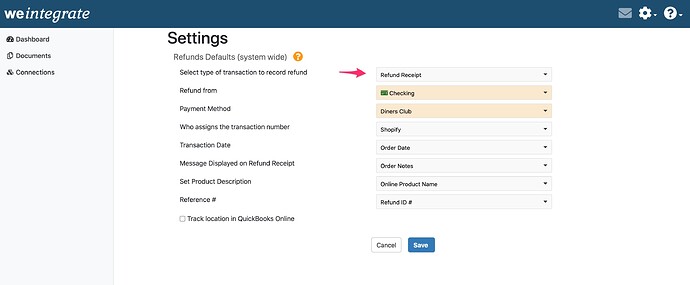 The Refunds Default screen is available in both the Configuration Setup Wizard and the Connection management section of the app.
Click here to learn about setting the Refund from account default for integrating with QuickBooks Online.