weintegrate gives you the option of disconnecting a Shopify store channel from the app, without completely deleting all aspects of the connection, including orders that have been integrated.
To achieve this, follow these simple steps:
Click on the 'Connections' option of the leftside navigation menu to access your Connections screen. Identify the Shopify store you wish to disconnect from weintegrate, and click the 'Disconnect and Preserve Orders' link.
You will be asked to type the exact Shopify store name in the disconnect confirmation textbox (including spaces if applicable), and click the 'I understand - please disconnect' button to proceed.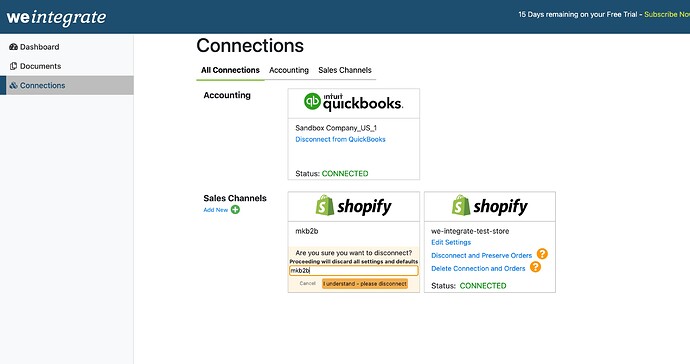 The screen will refresh and display a green success confirmation banner at the top of the screen, as well as the status changing to 'Not Connected'.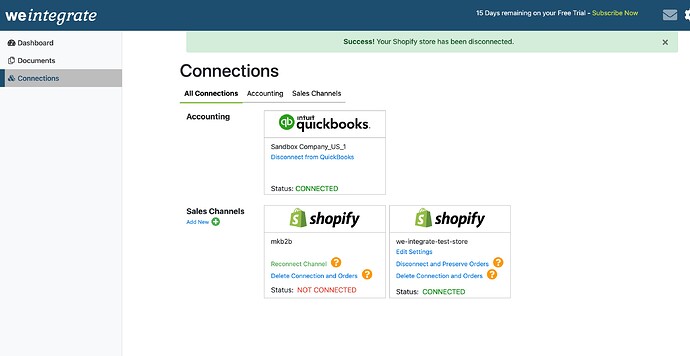 The result is that the selected Shopify store will be disconnected and no further Shopify documents will be imported until such time as you reconnect the store. In addition, all previously imported documents will remain available within the weintegrate app and QuickBooks Online.