To add a new Shopify Store to your weintegrate account, navigate to the connections section of the application by clicking on the Connections option of the leftside menu.
Once on the Connections screen, click the 'Add New' button.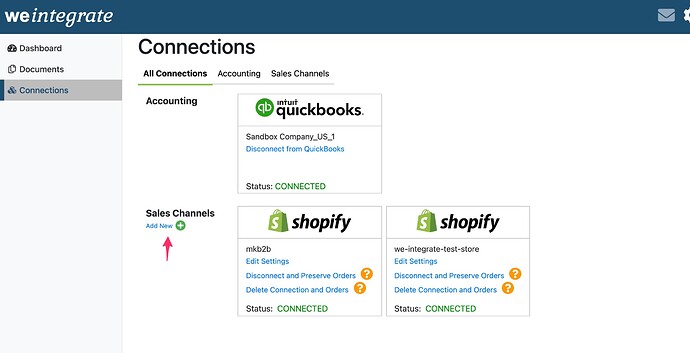 This will redirect you to the channel selection screen, where you can click on the Shopify logo button to select Shopify as your channel to connect. When you click the Shopify button, it turns blue with a selection checkmark, and the 'Edit Credentials' button becomes active, enabling you to click the 'Edit Credentials' button in order to continue.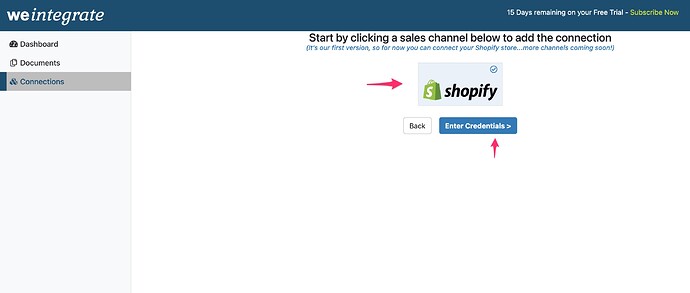 Next, you will be asked to enter your Shopify store domain name and click the 'Connect Your Store >' button.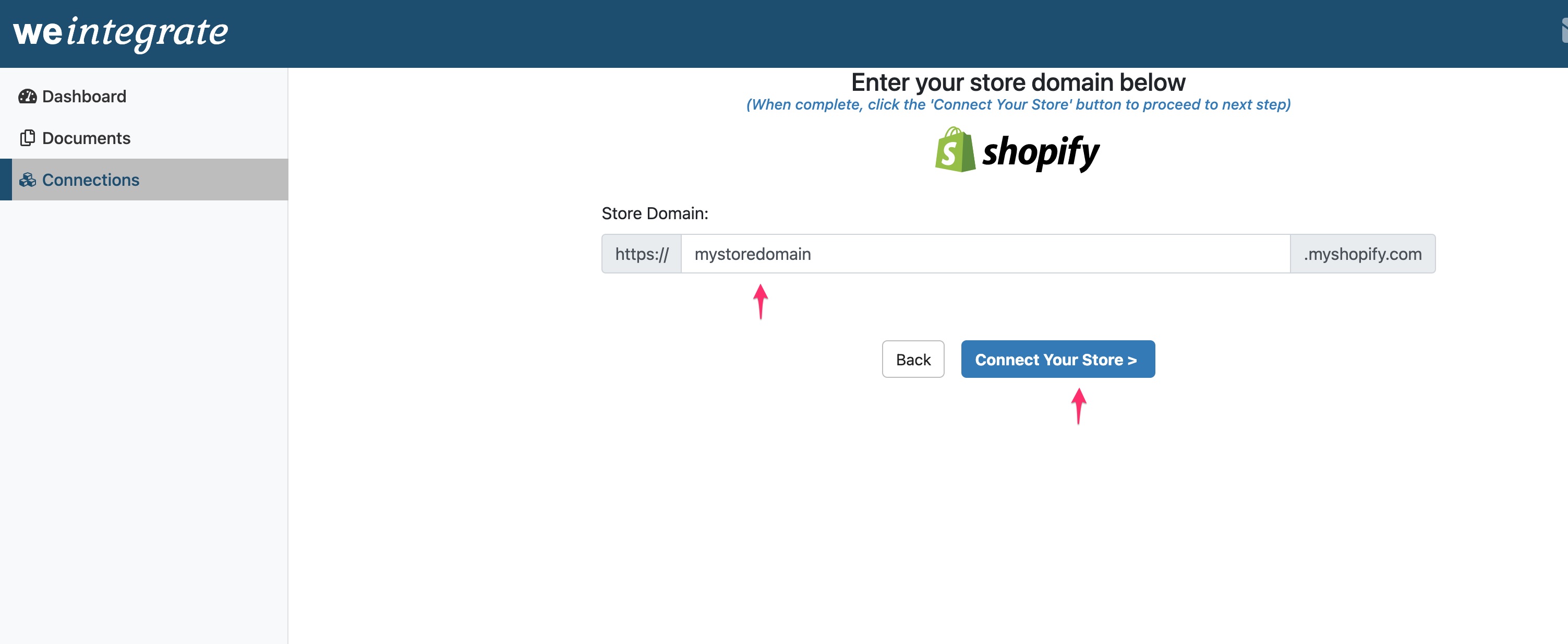 Shopify may then require you to enter your store's login credentials to continue.
Your newly connected Shopify store will display a status of 'Verified', which means that your store is properly linked to weintegrate, and you have channel specific settings to specify before weintegrate can commence with importing your Shopify orders to QuickBooks Online.